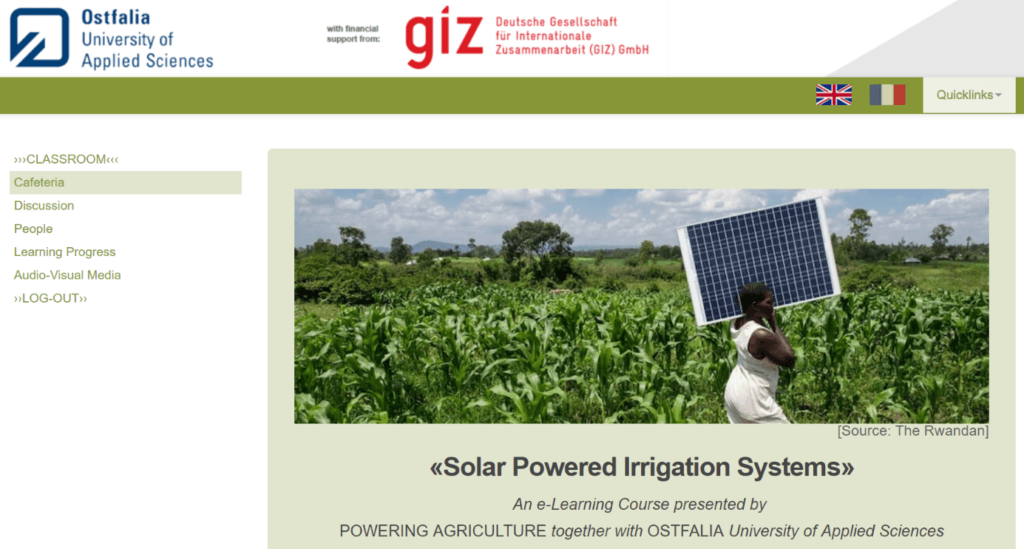 Strategy
The E-Learning course was developed to promote the Toolbox on SPIS and provide guidance for the use and application. The Pilot-E-Learning course was held over six weeks from June 18th to July 30th on the "dis-course" platform. The course consisted of four modules:
Sustainable Water Management
Solar Pumping Essentials
Planning and Implementation
Operation and Maintenance
including three related webinars and a final multiple-choice test. After the application period 120 international participants, mostly from African countries, were selected to attend the pilot-course. Staff members of the Ostfalia University with relevant technical skills were trained to be tutors (so called E-tutors) and have been responsible for organizing the webinars, forum discussions, assignments and providing the participants with the required guidance to conduct the E-Learning course. Certificates were assigned to the successful participants in the end.
Result
During this project, international experts in the field of solar powered irrigation from Nepal, Senegal, Ivory Coast and Iran contributed to Ostfalia University by holding webinars with relevant topics, and providing expert support to participants in forums and discussions on the online platform. They shared their experiences together with the participants in a dynamic environment.
Now SPIS E-Learning course is finalized in English and French and can be implemented upon request. Please contact our Team for further details.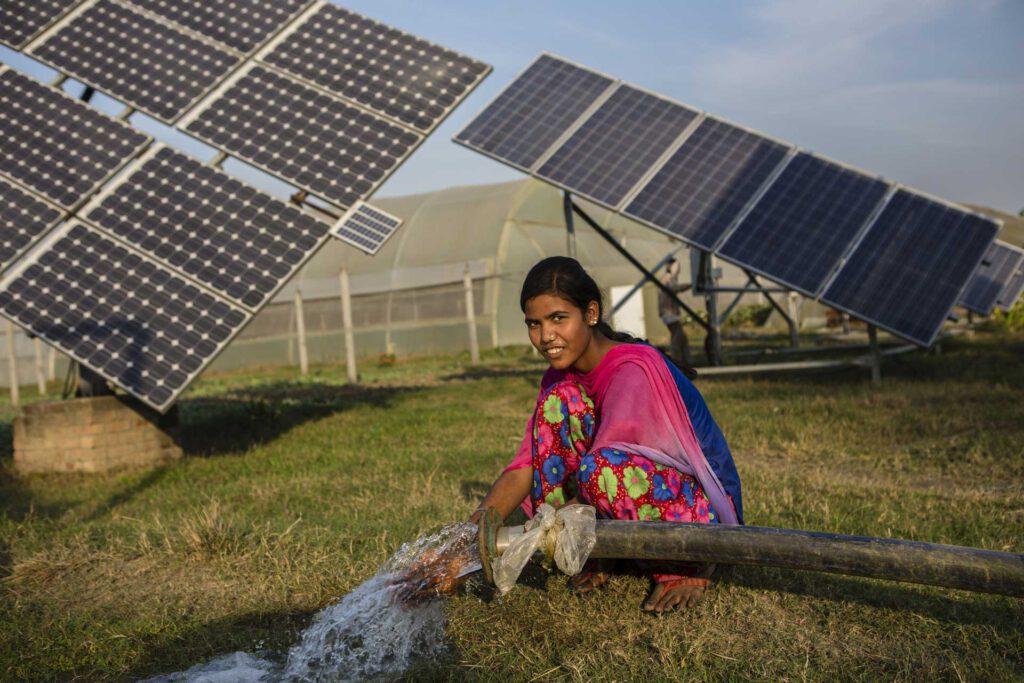 For further information, we are available for you;